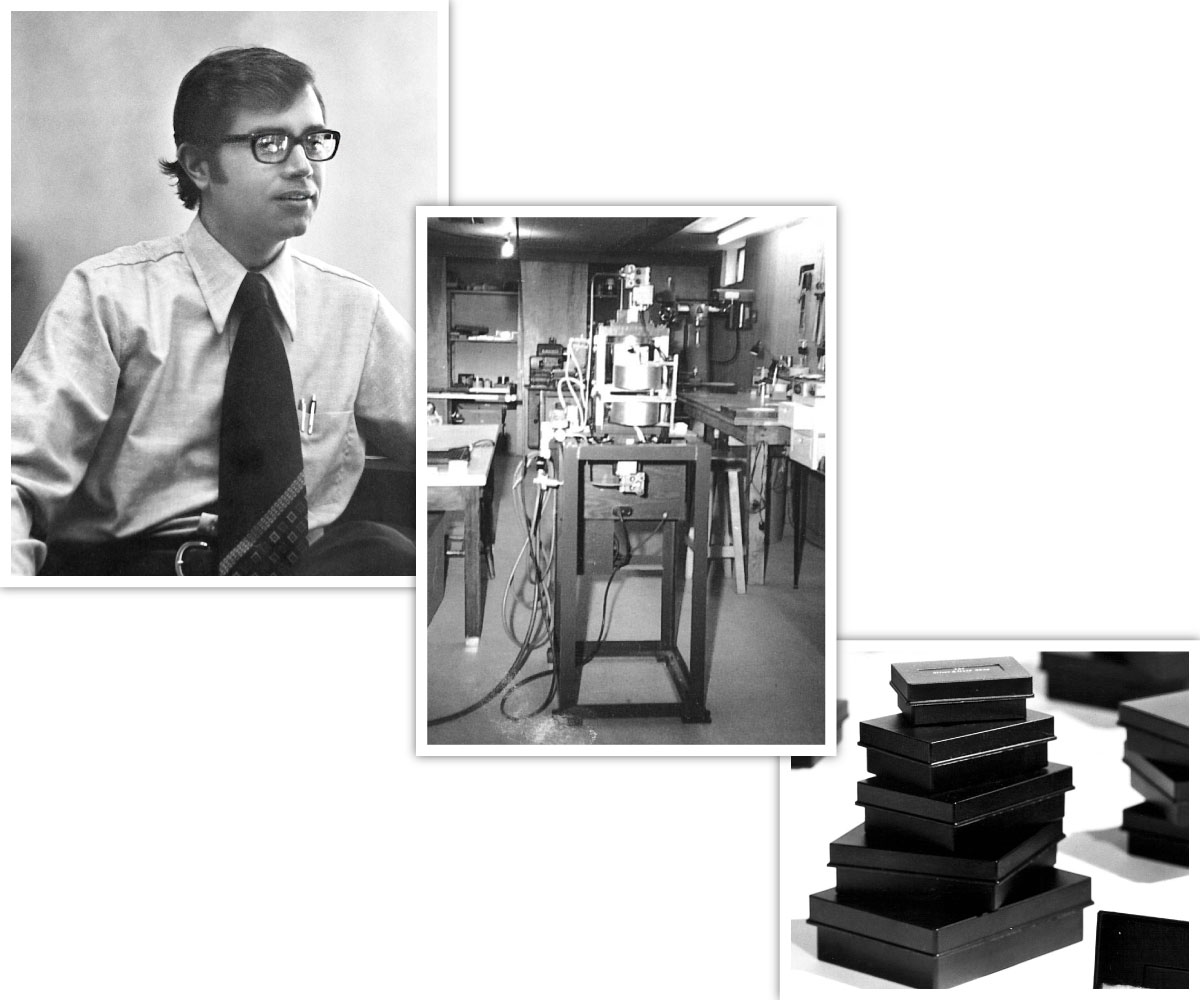 Who We Are
Founded in 1966, we have been a family-owned business for over 57 years, with our headquarters located in the wonderful city of Madison, Wisconsin. We are a leading designer, manufacturer of stock and custom designed plastic thermoforming, and injection molded packaging. We work with a broad range of customers throughout the world in the food, medical and retail market space with a primary focus on the North American markets. In 2011, we were the first thermoforming company to open an on-site recycling center that allows us to bring in PET recycled bottles and thermoforms to create our EcoStar® post-consumer recycled PET material. We believe in sustainability so much that it is part of our company vision statement. Each day our team is driving to create, innovate and collaborate with our customers to create simply, better, packaging that will highlight their products within the food, retail or medical markets.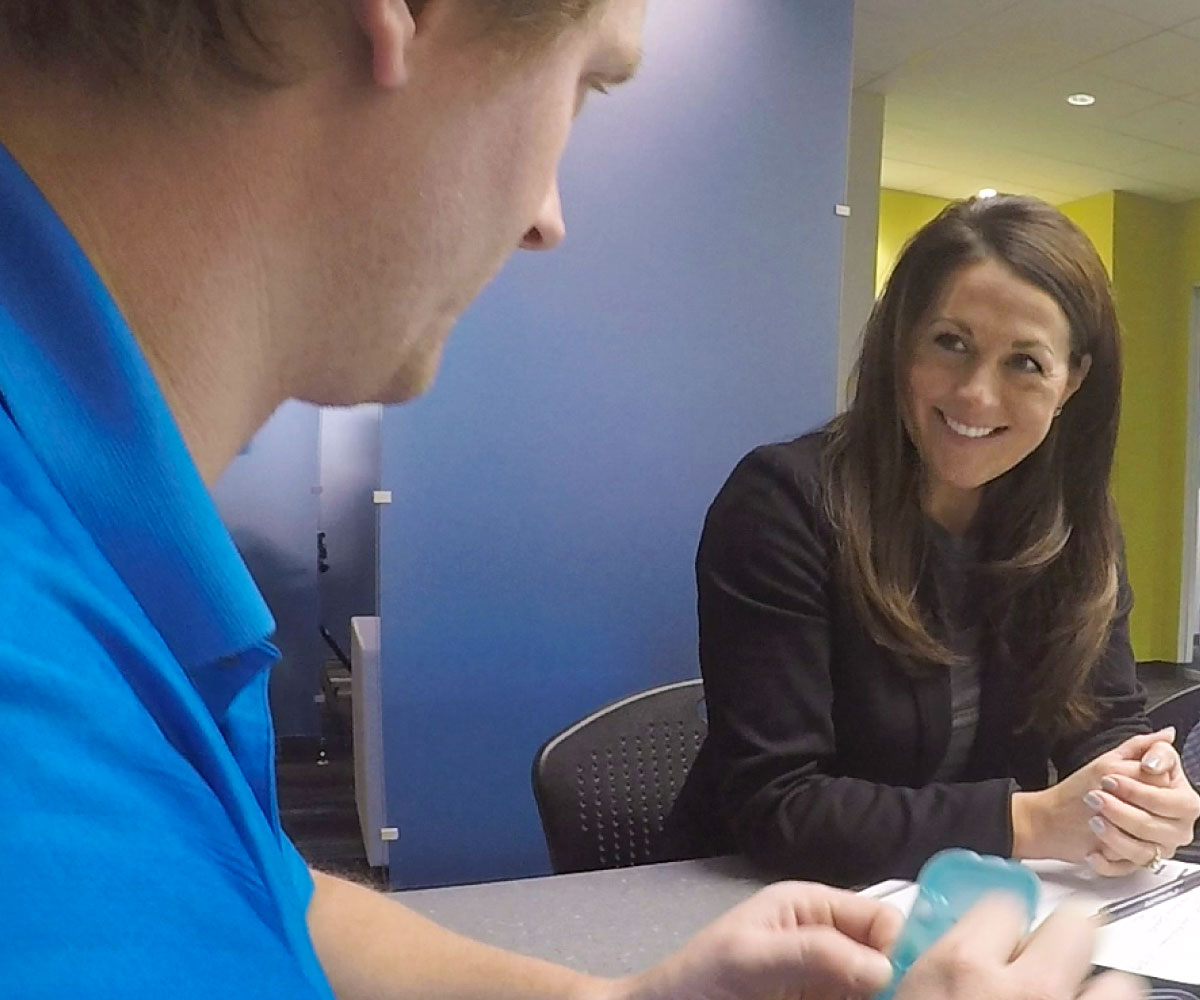 Our Customers
We work with a variety of customers in the food, retail and medical markets across North America and globally. Each customer is very important to us as we value our long-lasting customer relationships and is a key reason we are here today. Our customers are always welcome to visit any of our locations to tour the facilities or to see their products manufactured in our production and clean room areas. Our headquarters in Madison, WI offers customers a unique experience where they can visit our Design Center of Excellence. This space was created to provide an open concept space with product display areas and technology to inspire new ideas, conduct project reviews and work together.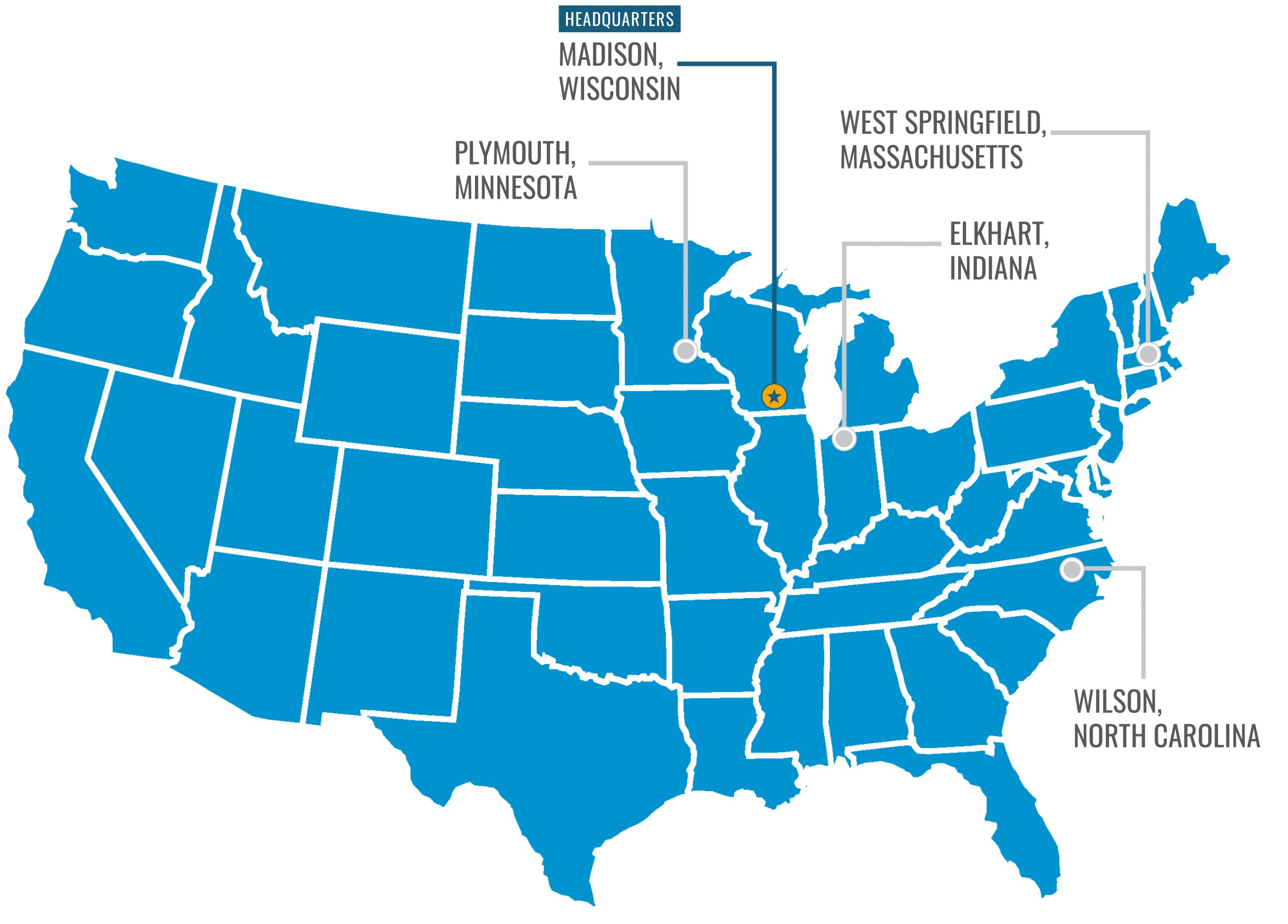 Our Facilities
Since 1966, our headquarters has been in the great city of Madison, Wisconsin. It is here where our 340,000 square foot corporate facility houses a robust CNC machining department, world-class inline and rollfed thermoformers, extruders, state-of-the-art robotics and ISO 8 clean rooms. In addition, Madison is home to our state-of-the-art onsite recycling center where we bring in millions of recycled PET bottles and thermoforms each day to be processed into our EcoStar® post-consumer recycled PET material used in our food, medical and retail packaging. As we continue to grow and expand our business, it is essential that we have strategic manufacturing and warehouse locations across North America in order to assist and better service our customers with their day-to-day supply chain needs. Our other manufacturing locations include:
• Elkhart, IN
Located strategically in Elkhart, Indiana, our 48,000 square foot ISO 13845 certified facility setup to manufacture only medical products. From in-house innovative design, prototyping, tooling, inline flexographic printing, welding and die cutting, our Elkhart facility has all the tools in place to provide world-class, turnkey packaging solutions for sterile and non-sterile applications, that are 21 CFR 820 compliant. Our packaging systems and strategic manufacturing location help medical device and pharmaceutical OEM's get their products to market quickly, safely and cost-effectively.
• Plymouth, MN
Our Plymouth team is equipped with in-house product and tool design, tool fabrication, quality, and rolled manufacturing departments. This 84,000 square foot facility is ISO 9001 and ISO 13485 certified, along with an ISO 100,000 clean room to support food, retail, and medical packaging projects. Our Plymouth facility provides a sense of hometown community about 15 minutes from downtown Minneapolis, Minnesota.
• West Springfield, MA
Our West Springfield location is home to our injection molded food container manufacturing. Strategically located to support our soup and processing customers, this facility provides more than 100,000 square feet and is SQF certified. Our fully staffed office, production and operation teams are committed to providing you with food-safe products. We make our range of 7 ounces, 168-ounce injection molded plastic containers that are great for tamper-evident products, hot soups or freezable applications.
• Wilson, NC
Our Wilson location is our latest thermoforming location, taking on our most popular stock items. Welcoming an additional 140,000sqf facility on the east coast allowed us to expand our capacity for our stock food market.
Quality you can trust
We adhere to the high standards of safety, quality and sustainability required by the food, retail and medical packaging markets throughout each of our facilities. As a manufacturer of stock and custom food, retail and medical packaging along with using recycled post-consumer PET, it is important that we maintain our annual audits to ensure all specifications are upheld to meet our customer's expectations. Each location goes through an individual audit depending on the products produced within that specific facility such as ISO 9001, ISO 13485, SQF and ISO Class 100,000 clean room certifications. You can find all of our certifications on our Resources page, which is found at the top of our website or in the footer area.