Invention of the Blister Box
September 8, 2022

How do we Engineer more Sustainable Packaging?
By Catherine Haub
Like in other industries, packaging has undergone many changes throughout the years based on customer wants and needs and the development of new technologies. Customers are focusing on sustainability more vigorously; in response, companies are changing production to make themselves more sustainable, and packaging companies are no different. In 1966, Tom Mohs, founder of Placon, built a small thermoforming machine in his basement that opened up a whole new world of sustainable packaging. While starting with plastic jewelry boxes, it was soon realized that Mohs' packaging designs were well beyond what other companies were doing. In 1980, Placon introduced the first clamshell thermoformed package, the BlisterBox, to the retail world.
What came before the BlisterBox?
Previously, retail packaging in space was a hard, injection molded plastic two-piece container: a cavity where the items were placed and a cover that would slide over them to display and protect them. With a colored base and a clear lid, the consumer could only see the product from one point of view. As time went on, Tom Mohs noticed that these containers were made with heavier and more rigid packaging, making for a clunky design. The weight and separation of the container pieces resulted in higher shipping costs and lower units shipped. These weaknesses made room for innovation.
How did the BlisterBox change the game?
With a new thermoformed clamshell, the packaging was smaller, more flexible, and of lighter weight so more units could fit into a box and lessened the amount of trucks to ship packages. Also, since they're smaller, less material was needed to make each package, significantly cutting down on resources used. It is important to note that the even though the BlisterBox and blister packaging are made with the same material, they are vastly different. The BlisterBox is a clamshell while blister packaging is heat sealing a thermoform to a card that has adhesive, so the thermoform (also called a blister) adheres to the card [1]. The BlisterBox is much more versatile for marketing items and can be easily recycled.

How has the BlisterBox changed since then?
While the BlisterBox was more sustainable than its alternative, there was still room for improvement. Just like with other blister packaging, the original BlisterBox was made with polyvinyl chloride, also known as PVC. Though it worked for a while, PVC was not the most sustainable choice because it can't easily be recycled. This issue became most apparent in 1990 when the world's largest retailer wanted plastic packaging that was made more eco-friendly, so they asked suppliers to create packaging that was made with recycled material. As one of the suppliers, Placon partnered with a Wisconsin-based company to create a package that was made with recycled water and soda bottles, known as RPET, over virgin PVC. The 100% PCR package won the contest less than 10 years after the first BlisterBox was made, and by 1992, Placon effectively made the switch from PVC to RPET.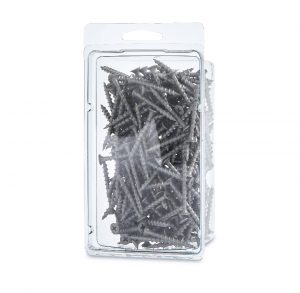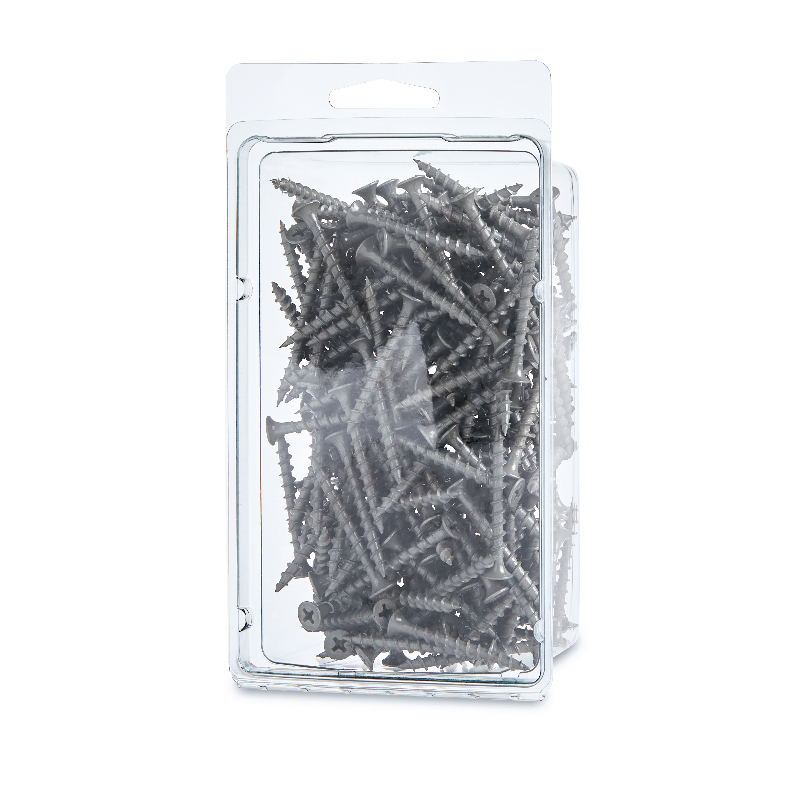 Since then, the BlisterBox has become a packaging classic over the years. Many believed that its time would end and eventually be outrun, but it will forever be a staple in the packaging world.
[1]Types of Packaging – The Blister Pack – How to Buy Packaging
ABOUT PLACON
For 55 years, Placon has been a leading designer and manufacturer of custom and stock plastic packaging for the food, medical, and retail markets. Placon has manufacturing operations in Madison, WI; Elkhart, IN; Plymouth, MN; and West Springfield, MA, and currently ranked in Plastics News 2020 Thermoformers Ranking Top 20. Placon delivers packaging breakthroughs that inspire better engagement between people and products with industry leading innovation and award-winning packaging designs. For more information, visit www.placon.com.