PLACON NEWS
Upcoming Events
Feb 6, 2024
May 14, 2024
Jun 9, 2024
Oct 8, 2024
View all Events
Barger, Placon's Medical Specialists, Accepts Prestigious AmeriStar Design Award for Intuitive PETG Thermoformed Package
June 9, 2016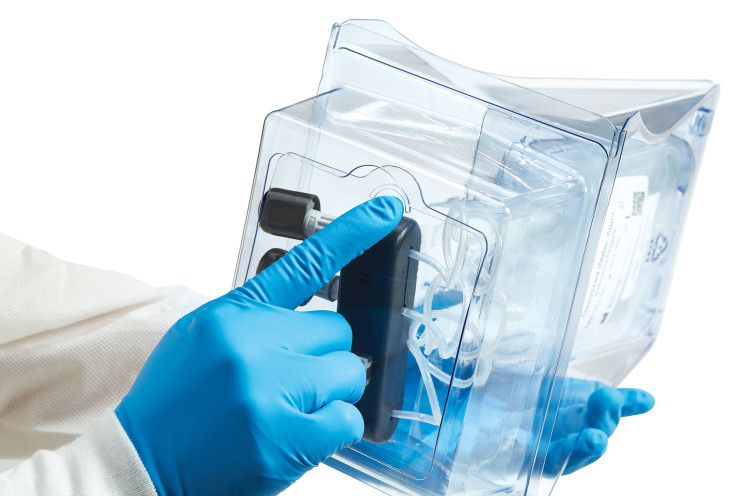 Barger, one of the leading custom medical device packaging designers and thermoformers in North America, has been honored with an Institute of Packaging Professionals (IOPP) AmeriStar award in the medical device category. Judged by industry experts, the IOPP contest is regarded as one of the most prestigious packaging design competitions in North America.
"The unique packaging design resulted from NorthStar's desire to consolidate a number of key components into one module and Barger's ability to make concepts a reality," states Ray Heasty, Mechanical Engineer for NorthStar. "The resulting reagent pack is easy to store, install and dispose of after use while performing in contents' inspections, providing a real benefit for customers using NorthStar's RadioGenix™ System."
The intelligent packaging assembly is designed to hold and protect product contents during shipping and handling as well as during use with convenience engineered into design features including a 360° perforated panel at the base of the unit. As an integral component of NorthStar Medical Radioisotopes' technetium-99m generation process, the package and product work together in order to create critical and commonly used isotopes for use in medical diagnostic and imaging procedures. After use, the package holding depleted product consisting of three liquid reagent bags, one being caustic, tubing and couplers are discarded together ensuring handler safety while providing functionality, ease of use and disposal.
For medical device packaging, Mike Motl, Senior Product Designer, Barger, states that the company is design- to end user-centric when it comes to addressing project needs. "The customer is fully supported through the design cycle from concept, prototyping, tooling, specification and product development," states Motl. "Team members are involved early in the design cycle to fuse the customers' expectations with manufacturing capabilities and end-user requirements. This planning assists in incorporating unique features such as the trimming application used in the NorthStar PETG thermoform packaging. With our design approach, innovation can really enter the design cycle at any point in the collaborative process."
Continues Heasty, "Barger has been terrific to work with from the very start. The Barger team listened to our concerns and the goal we had in mind with this project."
ABOUT NORTHSTAR MEDICAL RADIOISOTOPES LLC
Based in Beloit, Wisconsin, NorthStar Medical Radioisotopes LLC (northstarnm.com) was founded in 2006 to address the needs of the nuclear medicine market in the United States. A wholly owned subsidiary of NorthStar Medical Technologies LLC, the company is committed to resolving industry-wide supply challenges that have caused shortages of vital medical isotopes, negatively impacting patient care and stalling clinical research. Its patented technologies include innovative non-uranium based molybdenum-99 production methods, a novel separation chemistry system and tools for the nuclear medicine market.
ABOUT PLACON
For 55 years, Placon has been a leading designer and manufacturer of custom and stock plastic packaging for the food, medical, and retail markets. Placon has manufacturing operations in Madison, WI; Elkhart, IN; Plymouth, MN; and West Springfield, MA, and currently ranked in Plastics News 2020 Thermoformers Ranking Top 20. Placon delivers packaging breakthroughs that inspire better engagement between people and products with industry leading innovation and award-winning packaging designs. For more information, visit www.placon.com.