New Placon Products Add Versatility to Food Packaging Product Line
July 28, 2020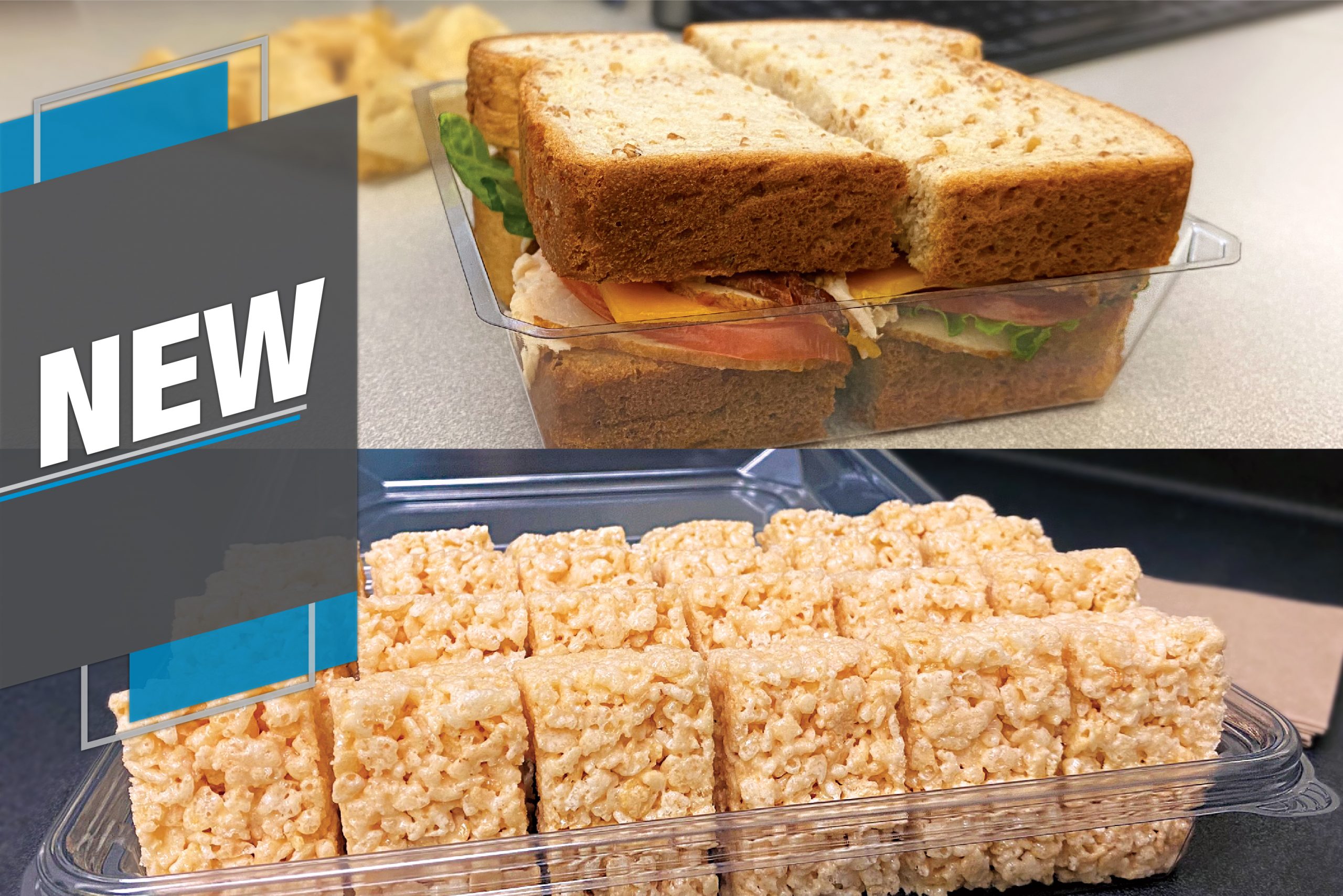 We are excited to announce two new product additions to our stock food packaging product portfolio. Our Fresh 'N Clear™ GoCubes™ 14-ounce insert tray was designed to fit directly into our GoCubes CC1 base options that provide our customers a solution to add a sandwich within the insert tray and have a salad or chips packaged within the main base. This would allow an end-user the option to purchase an essential sandwich with salad or chips lunch all within one package. It allows the retailer to provide product variety, keep scents and flavors separated and give end-users a way to transport and take the entire package with them on-the-go. This product is made using our EcoStar® post-consumer recycled PET and can be recycled.
Who does not love rice cereal treats or baked goods at a picnic or family gathering? Our new CrystalSeal® Dimensions® Angled Base with High Dome Lid container is a great side kick to take with you to any picnic or family gathering. It is setup to hold rice cereal treats, brownies and other dessert or multi-serving items. The base is equipped with small support steps, so that you can rest your product at a slight angle to enhance that fresh look and product appeal on shelf. This new package gives retailers a great way to display superior clarity, customization to add their logos and comes with easy-grip open and close tabs on both sides, so that you can open and close to keep your product freshness locked inside. This container is made using our EcoStar® post-consumer recycled PET and can be recycled after use.
"Our retailers consistently look to us to provide them with industry leading packaging design and innovation within food packaging and with these two new products we accomplished this. Both products fill a need within our stock food portfolio that support on the go and convenience consumer trends in the market today. We already have key customers engaging with us to develop products that will work with these package solutions that we expect to see in the market very soon. Make sure to look for the #1 recycle symbol on each container as these products can be recycled as we look to close the loop on recycled plastic," said Derek Skogen, Senior Product Manager.
For more information, call us at 800.541.1535 or visit www.placon.com.
ABOUT PLACON
For 55 years, Placon has been a leading designer and manufacturer of custom and stock plastic packaging for the food, medical, and retail markets. Placon has manufacturing operations in Madison, WI; Elkhart, IN; Plymouth, MN; and West Springfield, MA, and currently ranked in Plastics News 2020 Thermoformers Ranking Top 20. Placon delivers packaging breakthroughs that inspire better engagement between people and products with industry leading innovation and award-winning packaging designs. For more information, visit www.placon.com.