PLACON NEWS
Upcoming Events
Feb 6, 2024
May 14, 2024
Jun 9, 2024
Oct 8, 2024
View all Events
Placon Awarded Grant to Invest in New Sorting Equipment for Increased PET Recycling
March 31, 2023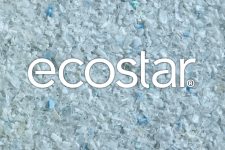 MADISON, WI (April 2023) Placon, a leading designer and manufacturer of custom and stock plastic packaging, has been awarded a grant to catalyze their investment in new front-end sorting equipment. This new equipment will enable Placon to capture around 10% more polyethylene terephthalate (PET) from incoming Material Recovery Facility (MRF) bales, allowing their Madison, WI PET recycling facility to source more material from its regional MRFs and facilitating the inclusion of PET thermoforms in those MRF bales for reclamation alongside PET bottles.
The Recycling Partnership's PET Recycling Coalition awarded the grant as part of their Pathway to Circularity initiative. The program's end goal is to create scalable packaging solutions and accelerate the transition to a circular economy.
Placon's investment in new sorting equipment aligns with the PET Recycling Coalition's mission to improve PET circularity and transform the recycling system. By upgrading the efficiency of the recycling system and optimizing the flow of recycled PET, Placon and the PET Recycling Coalition are working together to unlock the environmental and economic benefits of PET recycling.
"Placon's dedication to creating a more sustainable future for our planet has been a cornerstone of our business since day one," said Dan Mohs, Chairman and CEO of Placon. "Receiving the PET Recycling Coalition grant is a significant milestone for us, as it enables us to invest in new sorting equipment to capture more PET and support a circular economy. This investment is yet another testament to our commitment to minimizing our environmental impact and creating a better future for all."
ABOUT PLACON
For 55 years, Placon has been a leading designer and manufacturer of custom and stock plastic packaging for the food, medical, and retail markets. Placon has manufacturing operations in Madison, WI; Elkhart, IN; Plymouth, MN; and West Springfield, MA, and currently ranked in Plastics News 2020 Thermoformers Ranking Top 20. Placon delivers packaging breakthroughs that inspire better engagement between people and products with industry leading innovation and award-winning packaging designs. For more information, visit www.placon.com.