Placon Celebrates Opening of Elkhart, Indiana Medical Facility
December 2, 2021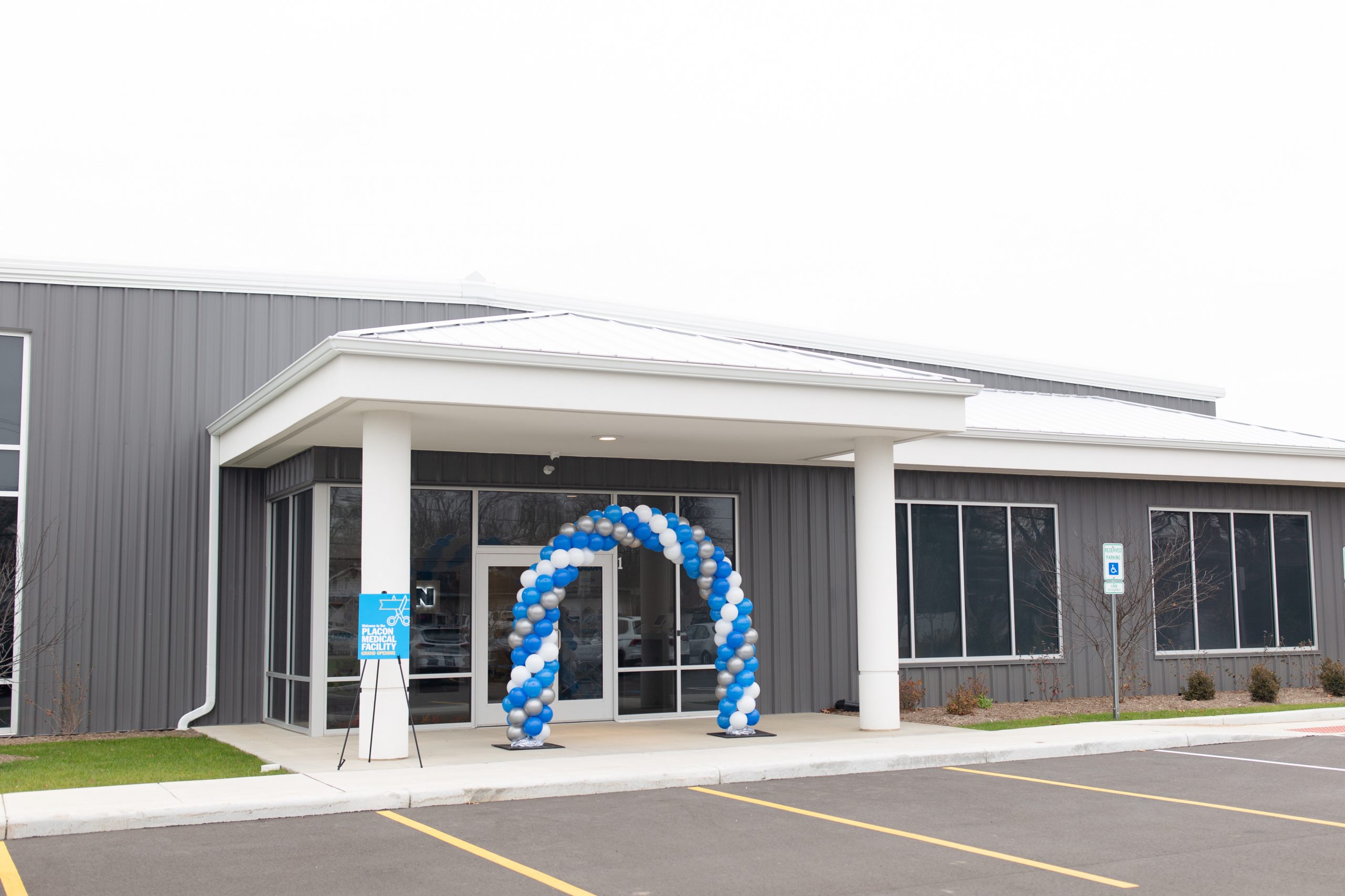 Elkhart, IN (December 1, 2021) Placon held a grand opening celebration launching production at the newly expanded Elkhart, Indiana facility located at 2901 Oakland Avenue.
The $15 million addition houses manufacturing of custom plastic packaging for the medical device and healthcare industries. Thermoforming, BargerGard® protective products, inline flexographic lid printing, die cutting and lift labels are just a few of the operations that are performed at the location. The Elkhart facility is ISO 13485 certified and contains Class 100,000 clean rooms.
"We have built the most knowledgeable sales force in North America and have increased sales year after year in this market," said Dan Mohs, Chairman and CEO. "We wanted to lean into the growth and this investment will allow us to provide our customers best in class service and quality with twice the capacity."
"Medical packaging customers demand precise, custom sterile packaging. With the additional manufacturing capacity and our years of medical expertise, we help our customers navigate the complex validation process and get products to market faster," stated Mike Nielsen, General Manager, Elkhart.
The new addition doubles the thermoforming and cleanroom capacity at the Elkhart, Indiana location. The expansion increases warehousing and office spaces. An innovation center was also created to increased speed to market and enhance project collaboration.
ABOUT PLACON
For 55 years, Placon has been a leading designer and manufacturer of custom and stock plastic packaging for the food, medical, and retail markets. Placon has manufacturing operations in Madison, WI; Elkhart, IN; Plymouth, MN; and West Springfield, MA, and currently ranked in Plastics News 2020 Thermoformers Ranking Top 20. Placon delivers packaging breakthroughs that inspire better engagement between people and products with industry leading innovation and award-winning packaging designs. For more information, visit www.placon.com.