PLACON NEWS
Upcoming Events
Feb 6, 2024
May 14, 2024
Jun 9, 2024
Oct 8, 2024
View all Events
Placon Expands Again – Doubles Cleanroom Capacity in Elkhart, IN
November 13, 2018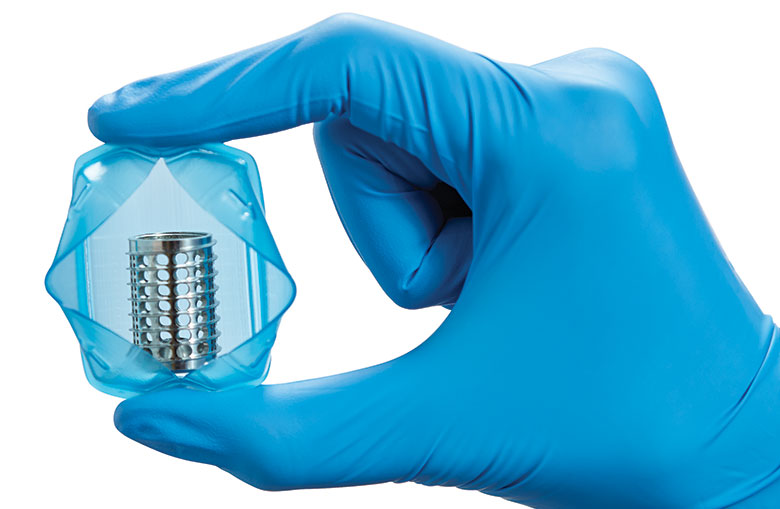 Placon is expanding once again. The Madison, Wisconsin based custom thermoformer has added an additional class 8 clean room to its Elkhart, Indiana manufacturing facility to increase capacity for its medical products. Placon has been aggressively targeting growth in the medical and healthcare market space first, with the acquisition of Barger and then Brookdale Plastics in 2016. Last year Placon added additional people and presses to meet demand.
The new clean room will double thermoforming capacity at the facility. The room was designed to hold three additional thermoforming presses. The first new press is being installed is expected to be operational by the end of November. Plans are already in development for the addition of the second press. "The expansion of this clean room will allow us to provide better customer service to our partner accounts, get their products to market faster, and supports our corporate strategy for growth in the medical packaging market," said John MacDougall, Medical Sales Manager.
Placon has three medical production facilities in the Midwest. "Our goal is to be the first supplier of choice for custom packaging solutions in the industry. Adding this new technology will give Placon increased manufacturing flexibility and speed to market which will deliver more value to our customers and position us well into the future," said Dan Mohs, Chairman and CEO.
The Elkhart facility is ISO13485 certified and dedicated to producing plastic packaging for the medical and healthcare industries. Placon manufactures custom thermoformed trays, clamshells and their unique BargerGard® protective packaging made from TPU material.
For more information, call us at 800.541.1535 or visit https://medical.placon.com.
ABOUT PLACON
For 55 years, Placon has been a leading designer and manufacturer of custom and stock plastic packaging for the food, medical, and retail markets. Placon has manufacturing operations in Madison, WI; Elkhart, IN; Plymouth, MN; and West Springfield, MA, and currently ranked in Plastics News 2020 Thermoformers Ranking Top 20. Placon delivers packaging breakthroughs that inspire better engagement between people and products with industry leading innovation and award-winning packaging designs. For more information, visit www.placon.com.