Placon Plastics Innovator, Tom Mohs, to be Inducted Into Plastics Hall of Fame Posthumously
February 21, 2017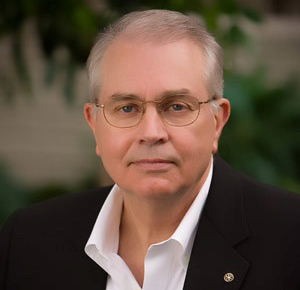 The Plastics Academy has announced the selection of six new members to be posthumously inducted into the Plastics Hall of Fame. The induction ceremony will take place on May 4, 2017 during the Plastics Industry Association (PLASTICS) 2017 Spring National Board Meeting Palm Beach, Fla.
"The Plastics Hall of Fame inductees recognize individuals who have a strong record of consistent dedication and extraordinary accomplishments, and who contributed to the stature and growth of the plastics industry," said Jay Gardiner of Gardiner Plastics, Inc., the president of The Plastics Academy. "Their contributions and extraordinary accomplishments will forever carry on in the history of the industry and in their memory."
"As PLASTICS adapts to lead this industry into the future, the Plastics Hall of Fame gives us an important opportunity to recognize the individuals that made this industry as vital and innovative as it is today," said PLASTICS President & CEO William R. Carteaux. "We honor these posthumous inductees, each of whom expanded the world's idea of what plastics were capable of."
Tom Mohs, the founder of Placon Corporation, a leading manufacturer of thermoformed and injection-molded plastic packaging, Mohs was an early advocate of closed loop and continuous production of recycled packaging for food and retail products. He was also a pioneer and champion for sustainability and re-use of recycled plastics in many of Placon's products. Tom's passion for innovation in plastics drove him to succeed in many firsts for Placon and the thermoforming industry.
The Plastics Hall of Fame was founded in 1972 by Editor-in-Chief Sid Gross in a cooperation between Modern Plastics Magazine and PLASTICS. Separate ceremonies for living and posthumous inductees are held every three years. The Plastics Academy administers the Hall of Fame and memorializes the tradition through honoring individuals who have contributed significantly to the development of plastics or the plastics industry and inducting them into the Plastics Hall of Fame.
About PIA
The Plastics Industry Association (PLASTICS), formerly SPI, is the only organization that supports the entire plastics supply chain, representing nearly one million workers in the $418 billion U.S. industry. Since 1937, PLASTICS has been working to make its members and the industry more globally competitive while advancing recycling and sustainability. To learn more about PLASTICS' education initiatives, industry-leading insights and events, networking opportunities and policy advocacy, visit plasticsindustry.org.
ABOUT PLACON
For 55 years, Placon has been a leading designer and manufacturer of custom and stock plastic packaging for the food, medical, and retail markets. Placon has manufacturing operations in Madison, WI; Elkhart, IN; Plymouth, MN; and West Springfield, MA, and currently ranked in Plastics News 2020 Thermoformers Ranking Top 20. Placon delivers packaging breakthroughs that inspire better engagement between people and products with industry leading innovation and award-winning packaging designs. For more information, visit www.placon.com.