Placon Reveals New Brand Strategy
January 11, 2017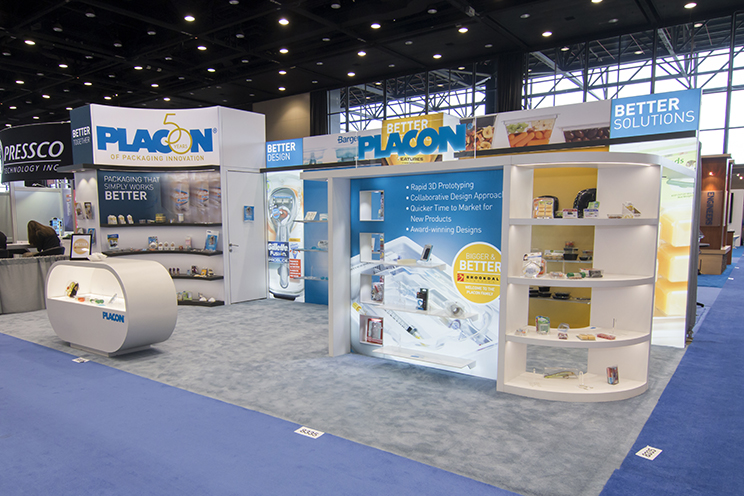 Placon introduces new brand strategy at Pack Expo in Chicago, IL. "Over the years, we have acquired companies, maintained the company identity and gained additional brand names," stated Theresa Pope, Marketing Director. "Externally and internally there was confusion on which division owned which and what to call each location."
The new brand strategy positions the company as packaging engineers who deliver product breakthroughs. "Our heritage was founded on innovative custom packaging designs. We can solve tough problems for our customers better than our competition," stated Dan Mohs, Chairman and CEO of Placon. "We have a culture where the heart and mind of an engineer beats in every one of us."
Brand research included phone interviews with customers in the food, medical and retail industries; one-on-one interviews with Placon Executive and Sales employees; and analysis of hundreds of documents ranging from business plans, marketing materials to competitive data. The new look incorporates a new tagline, new mission and vision statements, a better defined brand hierarchy and an updated style guide.
Placon has gradually rolled out the new brand in advertisements and shows. Work is still ongoing to incorporate the updated brand into all marketing campaigns. "The new branding allows us to tell our story better," said Mohs.
ABOUT PLACON
For 55 years, Placon has been a leading designer and manufacturer of custom and stock plastic packaging for the food, medical, and retail markets. Placon has manufacturing operations in Madison, WI; Elkhart, IN; Plymouth, MN; and West Springfield, MA, and currently ranked in Plastics News 2020 Thermoformers Ranking Top 20. Placon delivers packaging breakthroughs that inspire better engagement between people and products with industry leading innovation and award-winning packaging designs. For more information, visit www.placon.com.