Placon's Crystal Seal reFresh Wrap is a Wow Factor
May 24, 2019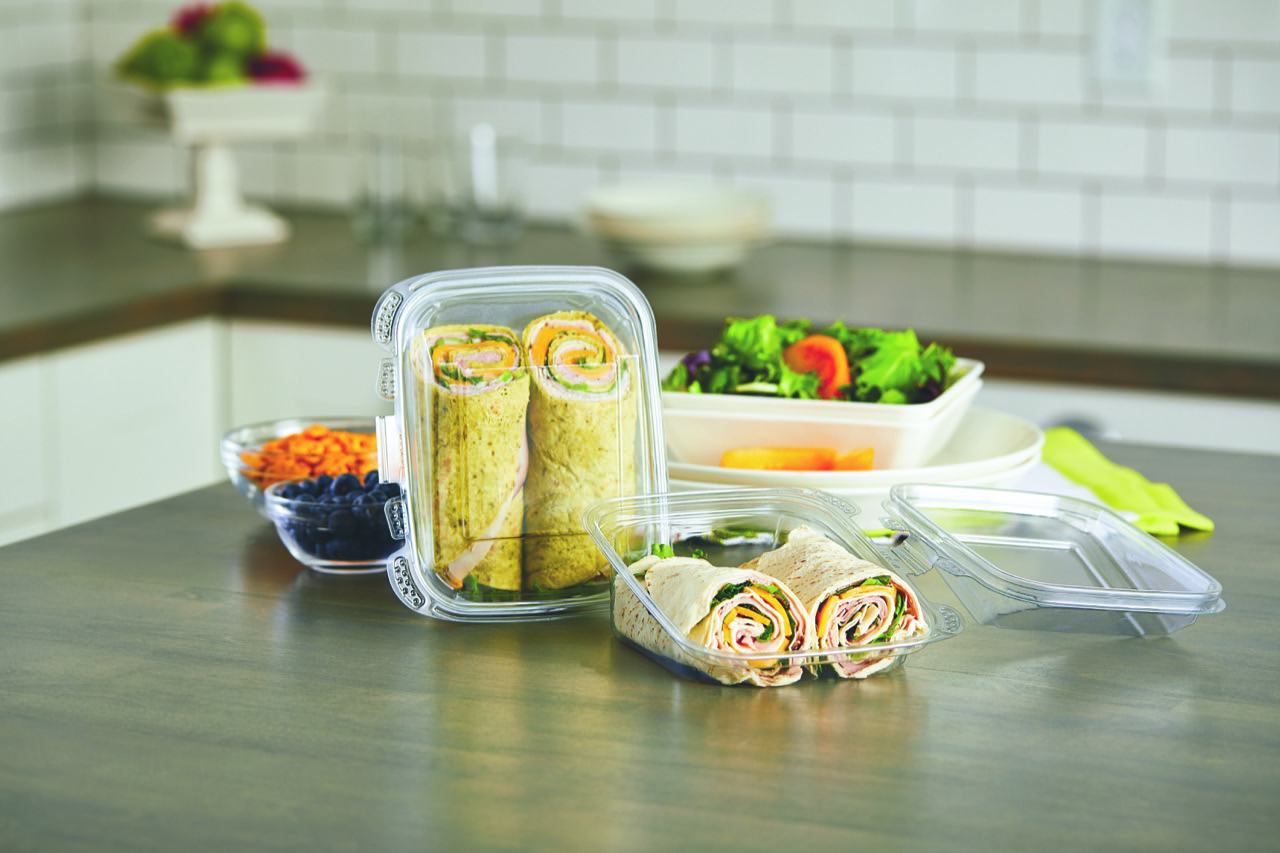 Placon introduces a sandwich wrap package to the Crystal Seal reFresh product line. Use the new wrap container to lock in freshness with the leak resistant, tamper evident hinge design, to ensure your product is safe and not tampered with. The new wrap package can be merchandised standing up or lying down for multiple merchandising solutions to fit your shelf space efficiently and effectively. The secure stacking ring feature to allow you to stack multiple containers on the shelf. The new wrap packaging will provide you a tamper evident solution to give your customer a convenience option they can take with them, that you can be confident will be secure and fresh for longer.
The new wrap container is available in one size and made with Placon's EcoStar® recycled, post-consumer PET material made from curbside collected bottles and thermoforms. Placon's EcoStar material is approved for food contact and 100% recyclable as we continue to help reduce the overall plastic waste in landfills.
"At Placon, our food packaging solutions attracts customers with high quality designs and unique features that provide a better experience for the customer. We strive to bring our customers a packaging solution that will highlight their products, keep them secure, and tasting fresh," said Ben Brummerhop, Placon's Stock Food Sales Manager.
For more information, call us at 800.541.1535 or visit www.placon.com.
ABOUT PLACON
For 55 years, Placon has been a leading designer and manufacturer of custom and stock plastic packaging for the food, medical, and retail markets. Placon has manufacturing operations in Madison, WI; Elkhart, IN; Plymouth, MN; and West Springfield, MA, and currently ranked in Plastics News 2020 Thermoformers Ranking Top 20. Placon delivers packaging breakthroughs that inspire better engagement between people and products with industry leading innovation and award-winning packaging designs. For more information, visit www.placon.com.