Sustainable Packaging Leader Expands Multi-Layer Material Capabilities
May 19, 2021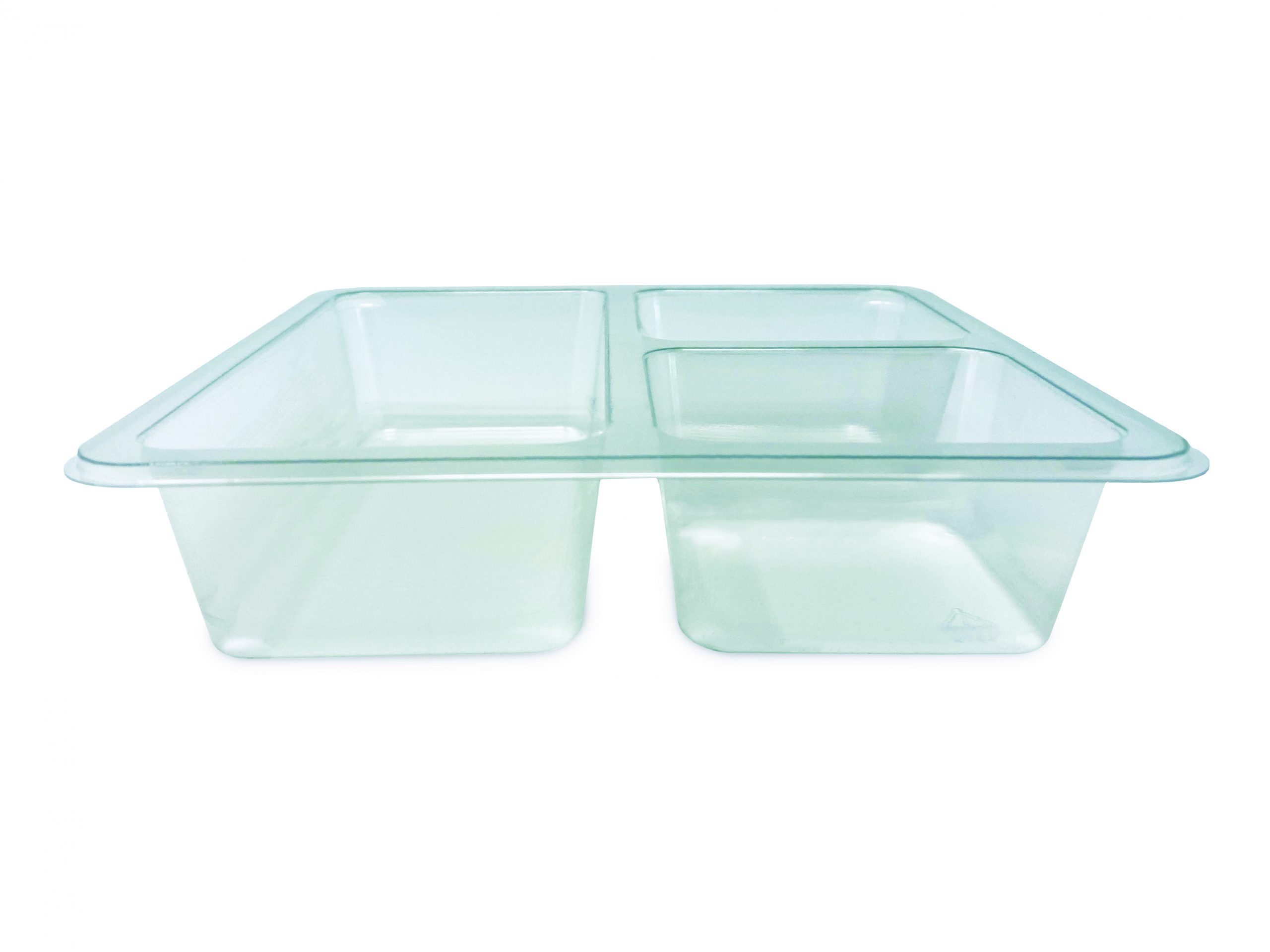 EVOH High Barrier Laminated Material
Madison, WI (May 2021) – Continuing its commitment to sustainability, Placon now manufactures multi-layer laminated sheet to benefit the food industry. The laminated materials include a sealable barrier sheet that prevents moisture from passing through the container and a sealable high-barrier sheet that has an added EVOH layer to avert oxygen as well. The initial offering is laminated to Placon's own EcoStar® post-consumer recycled PET enhancing sustainability efforts.
The EcoStar laminated sheet structures provide an optimal solution for perishable food items. The high-barrier multi-layer material includes the EcoStar PCR PET material alongside an EVOH barrier, a peelable seal, and a PE-based sealant best applied for perishable food items that need moisture and oxygen protection. Placon recommends the non-barrier sheet for use as a moisture-preventing container with peelable film-seal lids. The finished structures of both sheets are designed to accompany airtight seals in high-speed automation machines, and ultimately deliver a longer shelf-life.
"Customers are looking for sustainable, plastic packaging options. Providing barrier sheets made with post-consumer content helps them meet their sustainability goals," stated Brian Hodek, Sales Director, Food.
Placon, a sustainable packaging leader, has used post-consumer recycled PET in their PET packaging for more than thirty (30) years. The EcoStar facility remanufactures recycled curbside and ocean-bound PET bottles and thermoforms by producing flake and making
simply better packaging.
For more information, call us at 800.541.1535 or visit https://www.placon.com/.
ABOUT PLACON
For 55 years, Placon has been a leading designer and manufacturer of custom and stock plastic packaging for the food, medical, and retail markets. Placon has manufacturing operations in Madison, WI; Elkhart, IN; Plymouth, MN; and West Springfield, MA, and currently ranked in Plastics News 2020 Thermoformers Ranking Top 20. Placon delivers packaging breakthroughs that inspire better engagement between people and products with industry leading innovation and award-winning packaging designs. For more information, visit www.placon.com.