Unique 360° Perforation Earns Thermoformer Placon an SPE Thermoforming Award for Gillette's® Fusion® ProGlide® with Flexball™ Technology Blister Package
September 14, 2015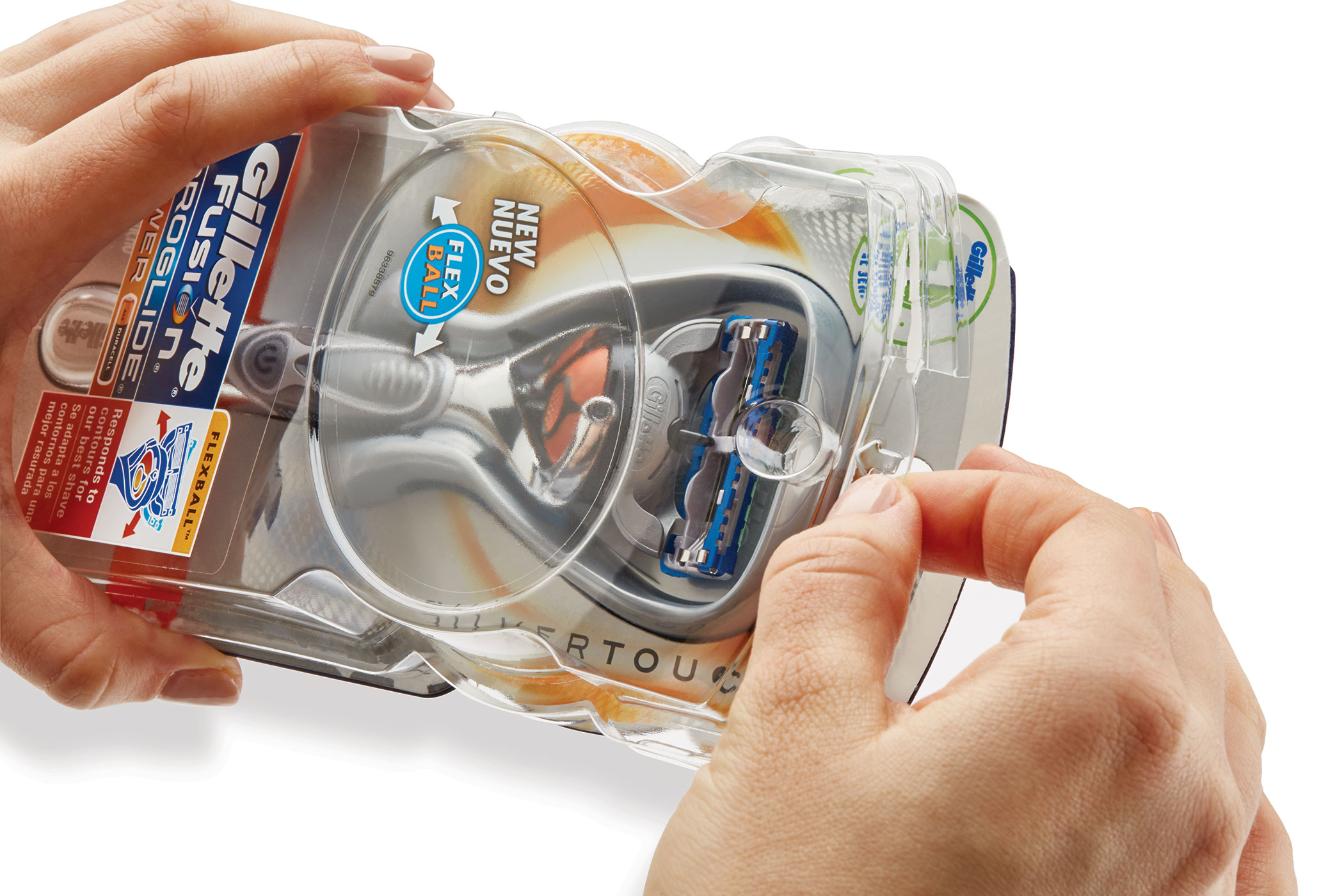 The packaging design for the new men's razor features a perforation that skirts the periphery of the PET blister pack for a refreshingly hassle-free way to open a package, no scissors required.
An innovative designer, thermoformer and injection molder of plastic packaging for the retail, medical and food markets, Placon is proud to announce its recent SPE Thermoforming Silver win in the roll-fed consumer division. The global Society of Plastics Engineers (SPE) thermoforming parts competition showcases the latest advances and innovations in thermoforming.
The rigid thermoform's front blister design includes a 360 degree perforation on the periphery of the package with a pull-tab at the top of the blister that indicates how the consumer should open the pack. Perforation tearing was perfected by adjusting blocks and changing the height in the tool. Unique trimming techniques allowed the perforated outer, and multi-level final trim, to be manufactured in just two trim presses.
In a separate operation, Placon applies two pressure-sensitive film labels to the clear, plastic blister. The entire package was designed for perfect integration with Gillette's high-speed automated manufacturing process.
This packaging award is Placon's 3rd for the year.
ABOUT PLACON
For 55 years, Placon has been a leading designer and manufacturer of custom and stock plastic packaging for the food, medical, and retail markets. Placon has manufacturing operations in Madison, WI; Elkhart, IN; Plymouth, MN; and West Springfield, MA, and currently ranked in Plastics News 2020 Thermoformers Ranking Top 20. Placon delivers packaging breakthroughs that inspire better engagement between people and products with industry leading innovation and award-winning packaging designs. For more information, visit www.placon.com.