World's First #1 Resin Code Recyclable PET Barrier Material
February 1, 2021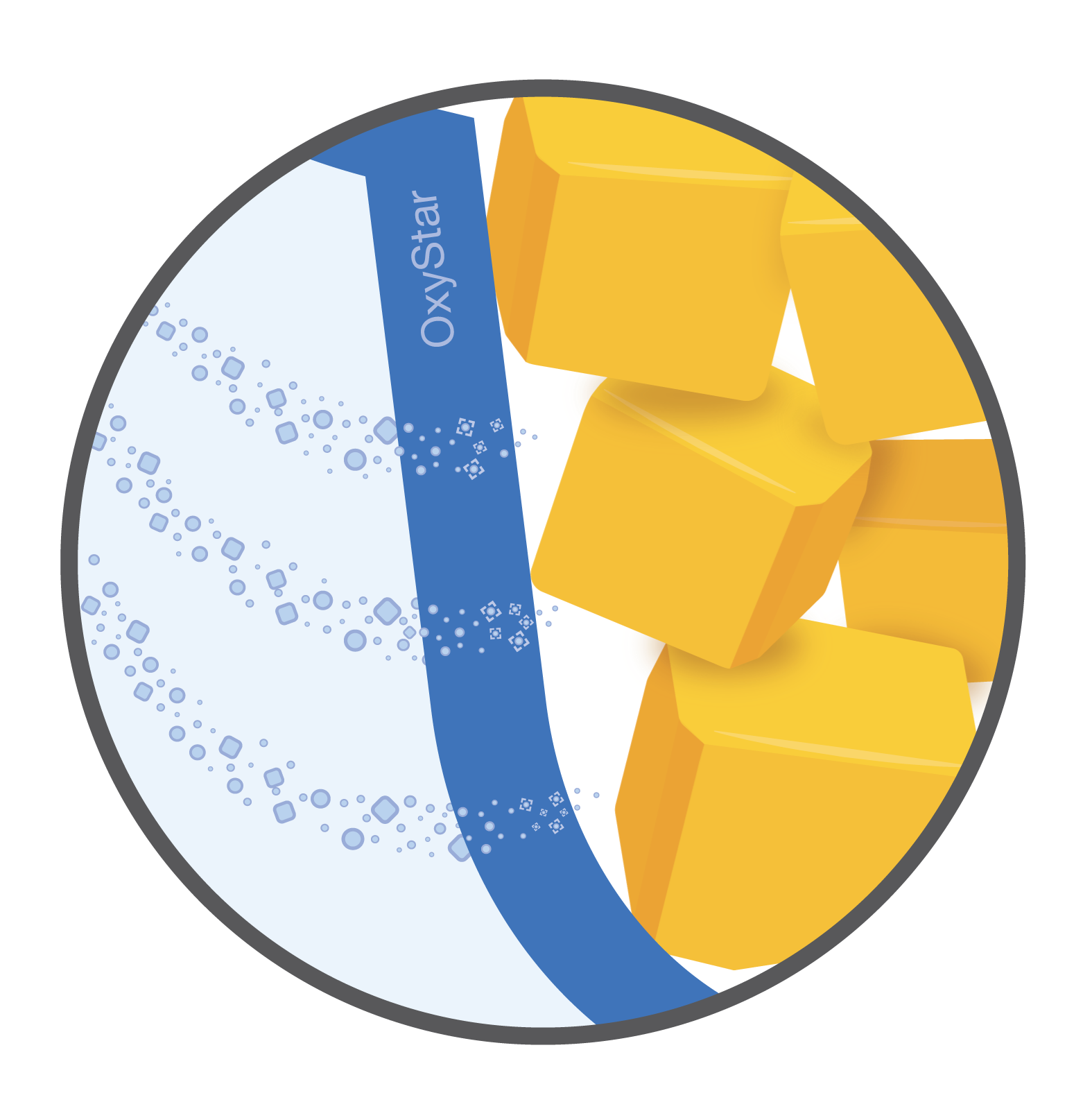 Placon continues to be a leader in sustainable, thermoform packaging innovation with their new proprietary recyclable oxygen barrier material called OxyStar™.
When creating our custom food packaging, our number one challenge is figuring out how to help the food last longer. Direct oxygen contact with perishable foods has been a problem for food manufacturers since the beginning of time, but not anymore. Introducing the world's first recyclable PET barrier material, OxyStar. Most barrier solutions today are classified as a #7 recycle symbol that cannot be recycled. OxyStar PET barrier material has a #1 recycling symbol, allowing the package to be put back into the PET recycling stream to be used over again. Creating a package that gives your products a better way to stay fresher for longer and increases product shelf life while making a sustainable impact is how we make simply better packaging.
Placon's OxyStar barrier material utilizes an active oxygen barrier that stops oxygen ingress through a free radical chain reaction within the packaging sidewalls. Throughout the shelf life of the OxyStar active agent, the oxygen ingress will be near zero. OxyStar is made using PET material, which allows it to be the first barrier material with the #1 recycling symbol. This is key to ensuring that we continue to support a close-loop recycling stream for PET plastics.
"Our OxyStar PET barrier material is bringing a sustainable solution to the barrier packaging space that we have not seen before," said Brian Hodek, Placon Food Processor Sales Manager. "Being able to create a barrier packaging solution that uses the #1 recycle symbol to maintain a closed-loop recycle stream helps support our mission and vision as a packaging company," said Hodek. "This barrier application took significant time to develop, but our team has already started working with key customers across the United States and we anticipate many more customers inquiring about OxyStar as we start developing new custom food packaging in the coming months," said Hodek.
Direct oxygen contact with perishable food, is known to significantly decrease the shelf life of oxygen-sensitive products, increasing food waste, and shrinking profits for producers. Food waste is the single largest component of waste in landfills today. Placon's OxyStar product will help create a closed-loop PET recycling stream as it can be used over again as this packaging application designates the #1 PET recycle symbol.
For more information, call us at 800.541.1535 or visit https://www.placon.com/.
ABOUT PLACON
For 55 years, Placon has been a leading designer and manufacturer of custom and stock plastic packaging for the food, medical, and retail markets. Placon has manufacturing operations in Madison, WI; Elkhart, IN; Plymouth, MN; and West Springfield, MA, and currently ranked in Plastics News 2020 Thermoformers Ranking Top 20. Placon delivers packaging breakthroughs that inspire better engagement between people and products with industry leading innovation and award-winning packaging designs. For more information, visit www.placon.com.